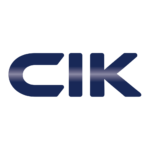 Website CIK Power Distributors
Cellular Communications Specialists
The Construction Superintendent is responsible for supervising the activities of crews during construction operation.
Overall Responsibilities Superintendent responsibilities include but are not limited to:
• Setup and schedule city and public work inspections
• Setup utilities SCE, Gas, SDG&E and DWP
• Setup deputy inspectors for steel, concrete and anchors
• Manage rental equipment, attain purchase orders and call off numbers
• Schedule and manage daily subcontractor site work
• Manage needed materials
• Take pictures of job site and download to server daily
• Transfer site photos to the appropriate files
• Complete daily reports for active job sites
• Compete material take offs and request PO to place order
• Update with Management with concerns or problems
• Accurately complete detailed forms and reports.
Qualifications / Requirements
• High School Diploma/GED
• Wireless and Telecommunications industry experience.
• Experience with quality assurance between multiple carriers.
• Proficient in Microsoft Office / Internet / Windows
• Valid driver's license with clean driving history.
• Ability to read/understand plan drawings.
• The ability to work with all levels of management and staff, as well as, outside clients and vendors.
• Strong organizational, problem-solving, and ability to manage priorities and workflow.
• Ability to work independently and as a member of various teams.
Working Conditions
While performing the duties of this job, the employee is frequently required to do the following:
• Sit and stand for prolonged periods.
• Coordinate multiple tasks simultaneously.
• Summer/Heat, Winter/Cold, Wet/Rain
• Confined Spaces and heavy lifting.